What is Cellular Transport Technology (CTT)?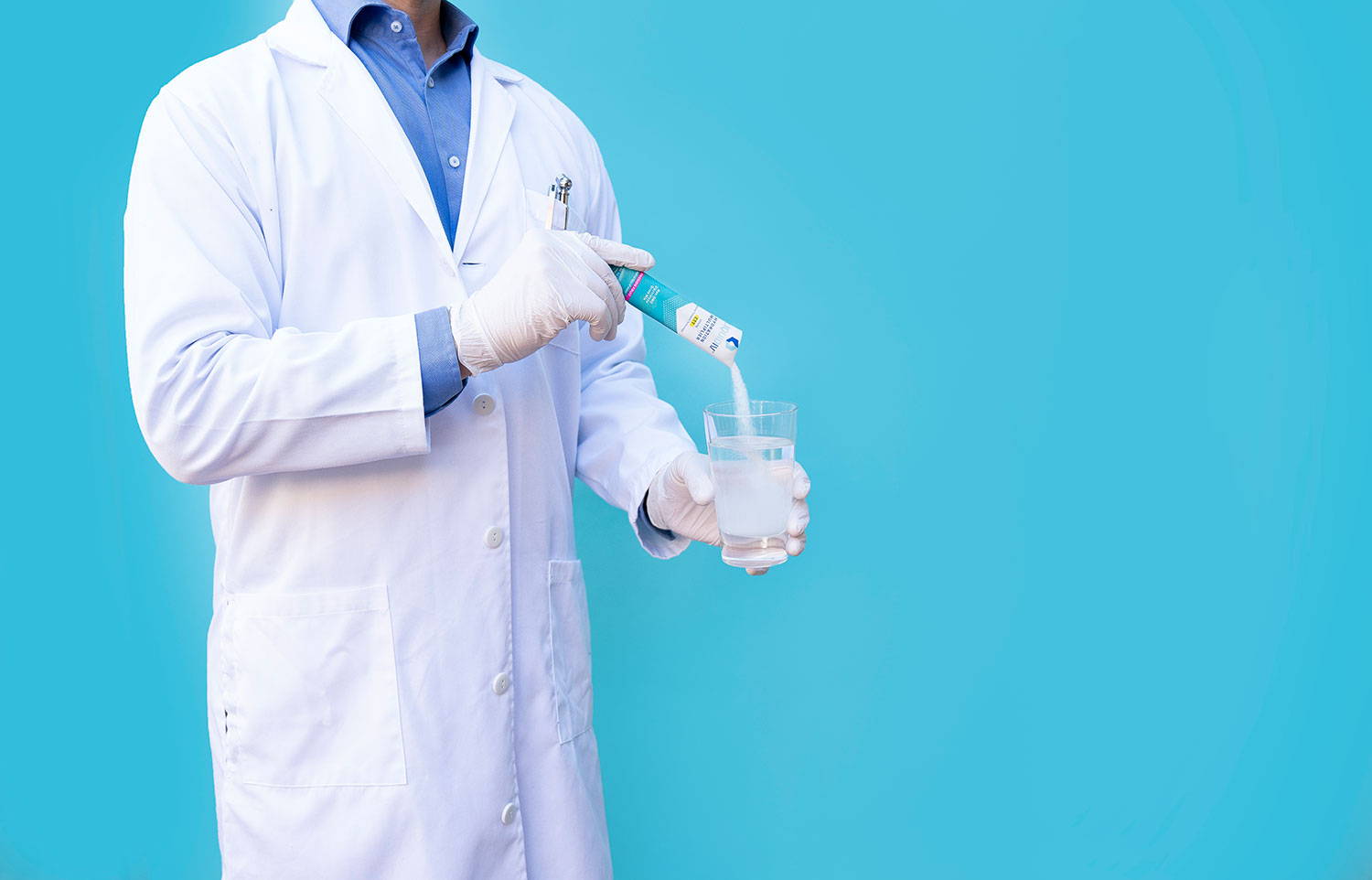 Cellular Transport Technology (CTT™) is Liquid I.V.'s "secret sauce," and it's what keeps our customers coming back for more. (Just check out our thousands of 5-star reviews!)
So what's all the fuss about? CTT is our proprietary breakthrough delivery system. It contains a specific ratio of potassium, sodium, and glucose that brings hydration into the bloodstream faster and more efficiently than water alone. One stick of Liquid I.V. Hydration Multiplier can provide the same hydration as drinking 2-3 bottles of water alone.
Let's explore.
Each of the three key ingredients in CTT play a role in getting the good stuff to your bloodstream:
Sodium
Sodium is an essential part of CTT. When combined with sugar at the correct ratio, it accelerates the absorption of solute and water into the bloodstream.
Glucose
Liquid I.V. uses non-GMO sugar strictly for function, not taste. When combined with salt at the correct ratio, it accelerates the absorption of solute and water into the bloodstream.
Potassium
Extra "fuel" in CTT's "engine", Potassium maintains a proper fluid balance in the body and helps carry nutrients to the bloodstream.
Water
When mixed with water, Liquid I.V. allows H20 and other key nutrients to be absorbed faster and more efficiently into the bloodstream for optimal hydration.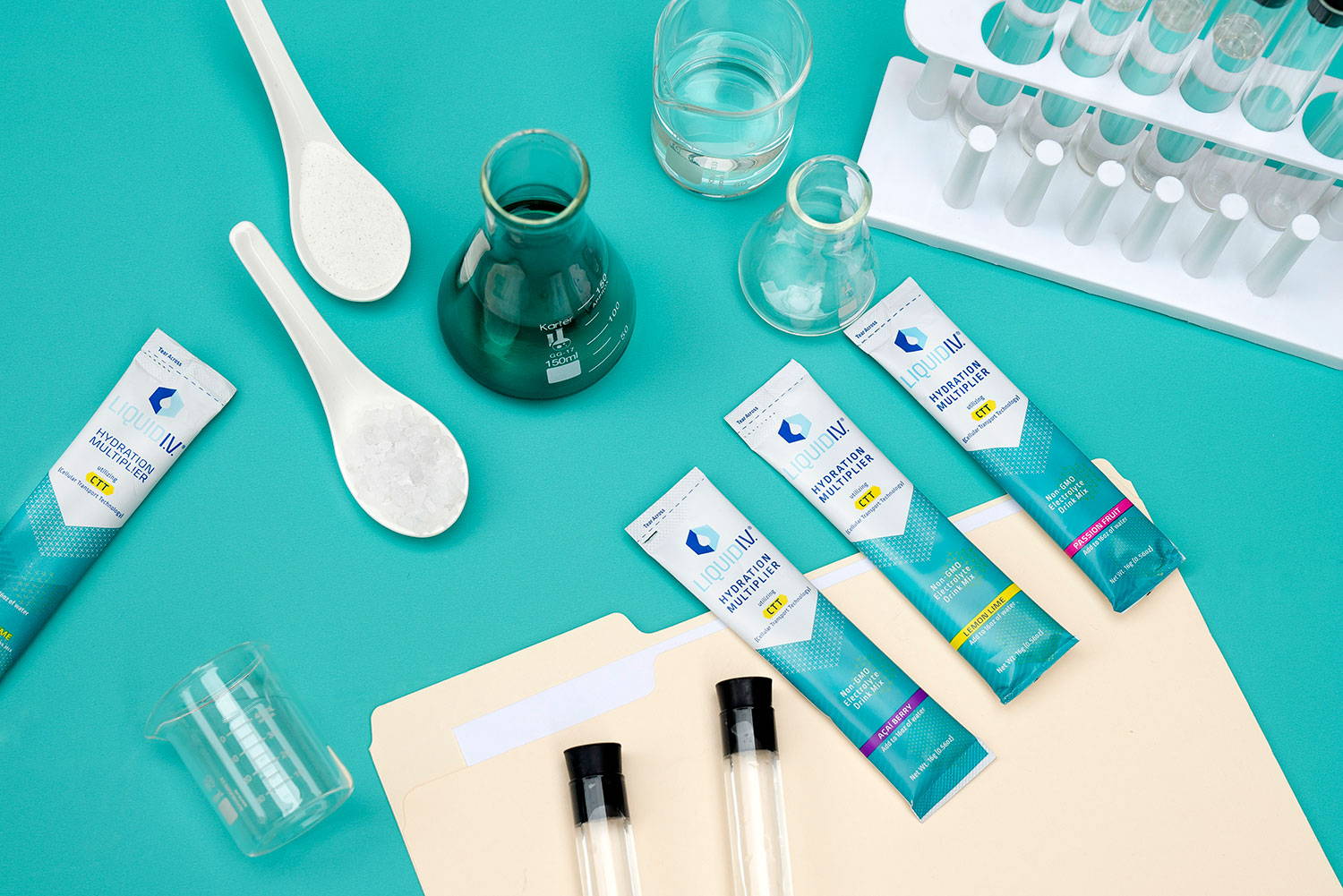 CTT in Action
Our precise ratio of these 3 ingredients creates an osmotic force that allows water to be absorbed in the upper digestive tract. This is unique—typically, fluids have to pass through the entire digestive system (losing water and vital nutrients along the way) before being absorbed into the bloodstream. In other words, think of CTT as a truck carrying water and other nutrients through the fast lane to your bloodstream, rather than taking the slow lane through the digestive system. The result: rapid hydration and a wholesome feeling for you.
Our Unique Delivery System
CTT doesn't just deliver water. We knew we had something special when we realized that CTT was capable of helping all kinds of nutrients to be absorbed into the bloodstream. In our hydration product, CTT also delivers Vitamin C, an essential nutrient that is needed for the growth and repair of tissue in all parts of the human body, and vitamins B3, B5, B6 and B12, which help the body convert food (carbohydrates) into fuel. In Liquid I.V. Sleep, our groundbreaking sleep product, CTT delivers Melatonin, L-Theanine, and Valerian root to help you ease into sleep faster. And we won't stop there—the possibilities are endless!
CTT is the bridge between all our products, and we couldn't be more excited to use this technology to help people live better lives everywhere. We're committed to fueling your adventures, one ingredient at a time. Stay hydrated & sleep well, LIV fam!