How To Keep Your Water From Freezing While Outdoors This Winter
When the temperature drops, it can be difficult to consider staying hydrated a priority, particularly since the colder weather often brings us closer to a cup of hot chocolate than a cold glass of water. Although we recommend always toting your hydration with you... packing a water bottle, hydration pack, or other hydration device isn't always easy, particularly when dealing with freezing temperatures.
To avoid the perils of frozen beverages while outside or on-the-go, the team at Liquid I.V. recommends taking a few easy steps that'll help ensure you're able to stay hydrated despite the cold weather. Knowing how to keep water from freezing could turn a trip destined for disaster into an exhilarating adventure.
How To Keep Water From Freezing In Hydration Packs: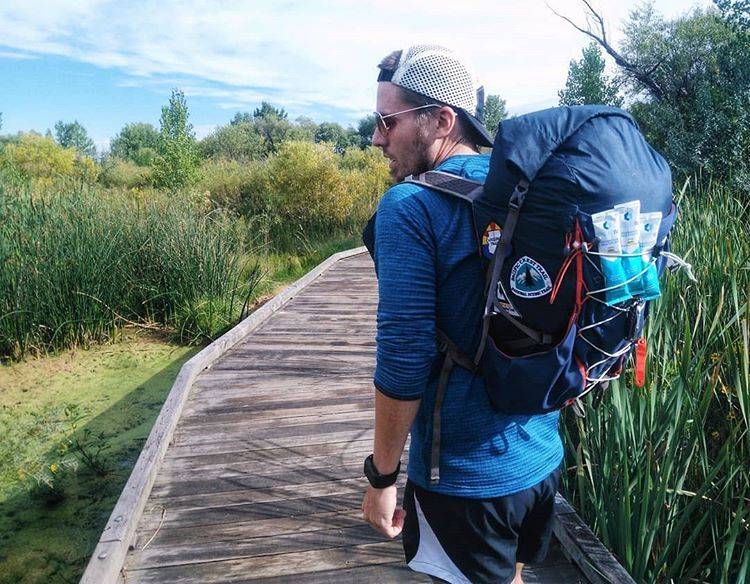 Keep your Hydration Pack on the inside of your jacket. In cold weather, insulation is critical to maintaining the quality of your fluids. If you're doing an activity the requires significant exertion, like skiing or snowshoeing, it's best to keep your hydropack as close to your back as possible. The heat your body generates in the outdoors, even in the cold, should be enough to keep your fluids from freezing. If it's a smaller pack, try putting your jacket on over your hydropack.
Push fluid out of your hydration straw after drinking. Because they often sit out in the open, the drinking straw on hydration packs are often the most at risk when it comes to cold weather. Even if you manage to keep the fluids in your pack from freezing, ice in your straw can ruin both a trip and the hydration pack permanently if not addressed. If you're planning to wear a hydration pack in the outdoors this winter, be sure to push any liquid in the straw back into the pack after taking a drink. It's a small thing, but doing this each time you take a swig will help keep your straw clean and free of ice.
Fill your pack with lukewarm water. Though it might not sound quite as good as a drinking ice cold water, filling your hydration pack with lukewarm water will increase the time it takes to freeze, giving you more time to drink your hydration pack without having to deal with freezing issues.
Check your pack frequently. Regardless of your level of activity, it's best in the winter seasons to check your hydration pack more frequently than you would in the summer months, even if you're taking all the necessary steps to keep it from getting too cold. If you notice a thin layer of ice starting to form, gently massage the water bladder to break it up.
Add electrolytes to your water. There's some research that indicates water with added nutrients and flavor often has a lower freezing point than pure water, based on the chemical makeup of the water and the additives. There's no exact consensus on the freezing point for electrolyte-infused beverages specifically, but even a couple of degrees could make the difference in colder temperatures. In cold weather, we also recommend mixing your Liquid IV powder ahead of time, to avoid the perils of having to do it in the cold.
How To Keep Water From Freezing In Bottles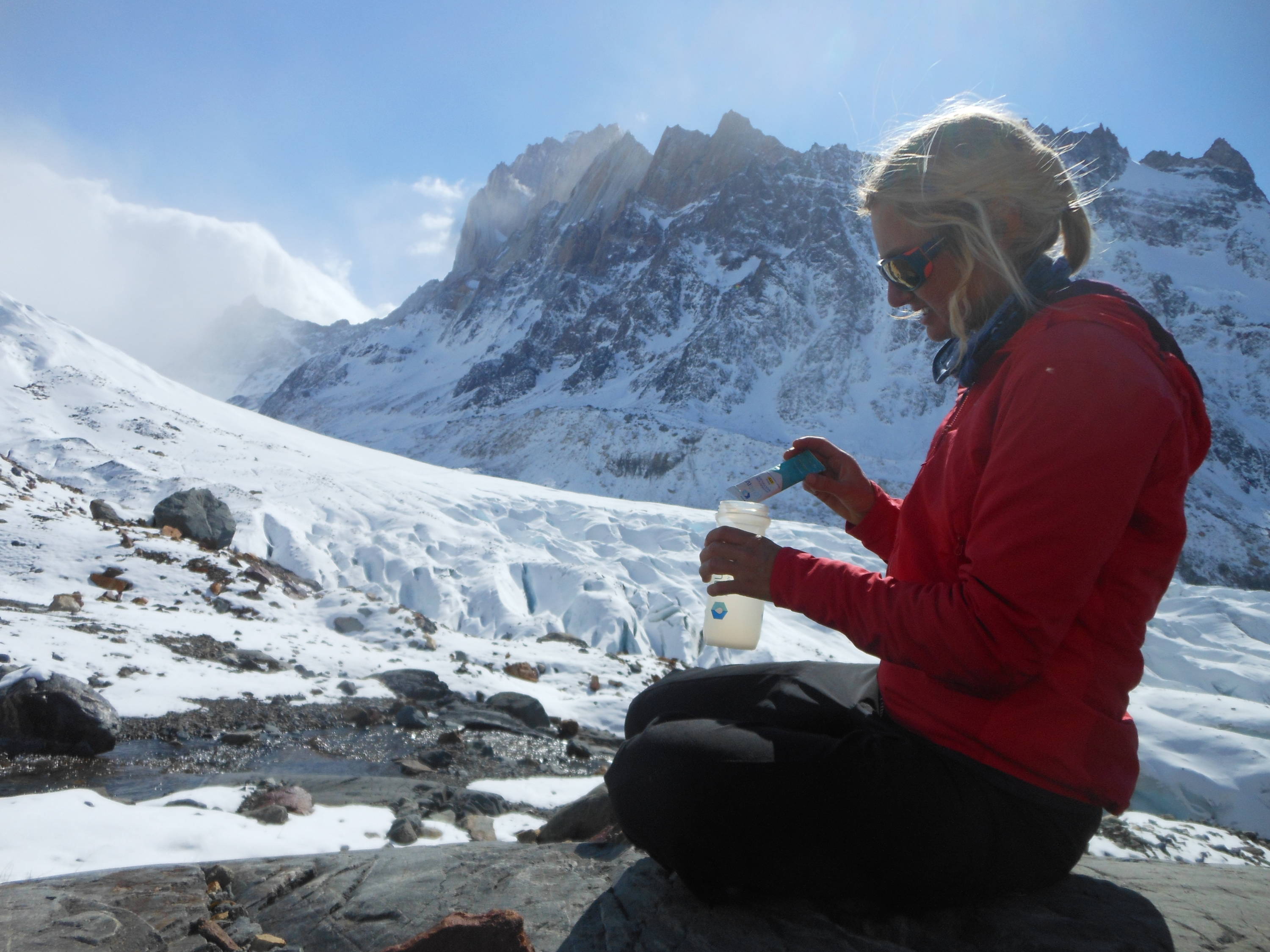 Keep your Water Bottle as Close to Your Body as Possible: It's the same principle as the hydration pack, but it's just as important with a water bottle. It may be a bit more difficult to figure out where to pack it, but if you can avoid sticking it somewhere open (like your hiking pack cup holder), the liquid inside will generally last longer before freezing.
Drink consistently: It's especially important with a water bottle in freezing temperatures to drink consistently, even if you're not necessarily thirsty. Plus, consistent drinking will help keep your fluids from settling enough to freeze. Cold weather is notorious for disguising the symptoms of dehydration, since the body's first priority is to stay warm, but drinking just as much as you would on a summer day is critical to both your health and your water's freezing point. Adding some of Liquid IV's electrolyte powder is recommended for avoiding cold weather dehydration.
Use Whiskey Stones: It may seem strange at first, but adding whiskey stones or another non-freezing object to your water will help to keep it broken up, particularly in sub-zero temperatures. Other options include floating a ping-pong ball (a clean one!), a citrus peel, or another floating object that will keep the surface of your water from freezing completely over.
Shake Your Bottle Often: Each time you take a drink of your electrolyte beverage on the trail, be sure to give it a couple good shakes, to keep things moving around. Especially if you've opted for the whiskey stones, the objects in your bottle will serve as extra icebreakers if any has started to form.
Double Insulate your Bottle: If it's really cold, you might want to consider another layer of insulation for your bottle. There are a variety of options here, but neoprene slip on covers are easy to use and cost-effective, and can provide just the extra layer of insulation your liquids might need.
How To Keep Water From Freezing If You're Staying Out Overnight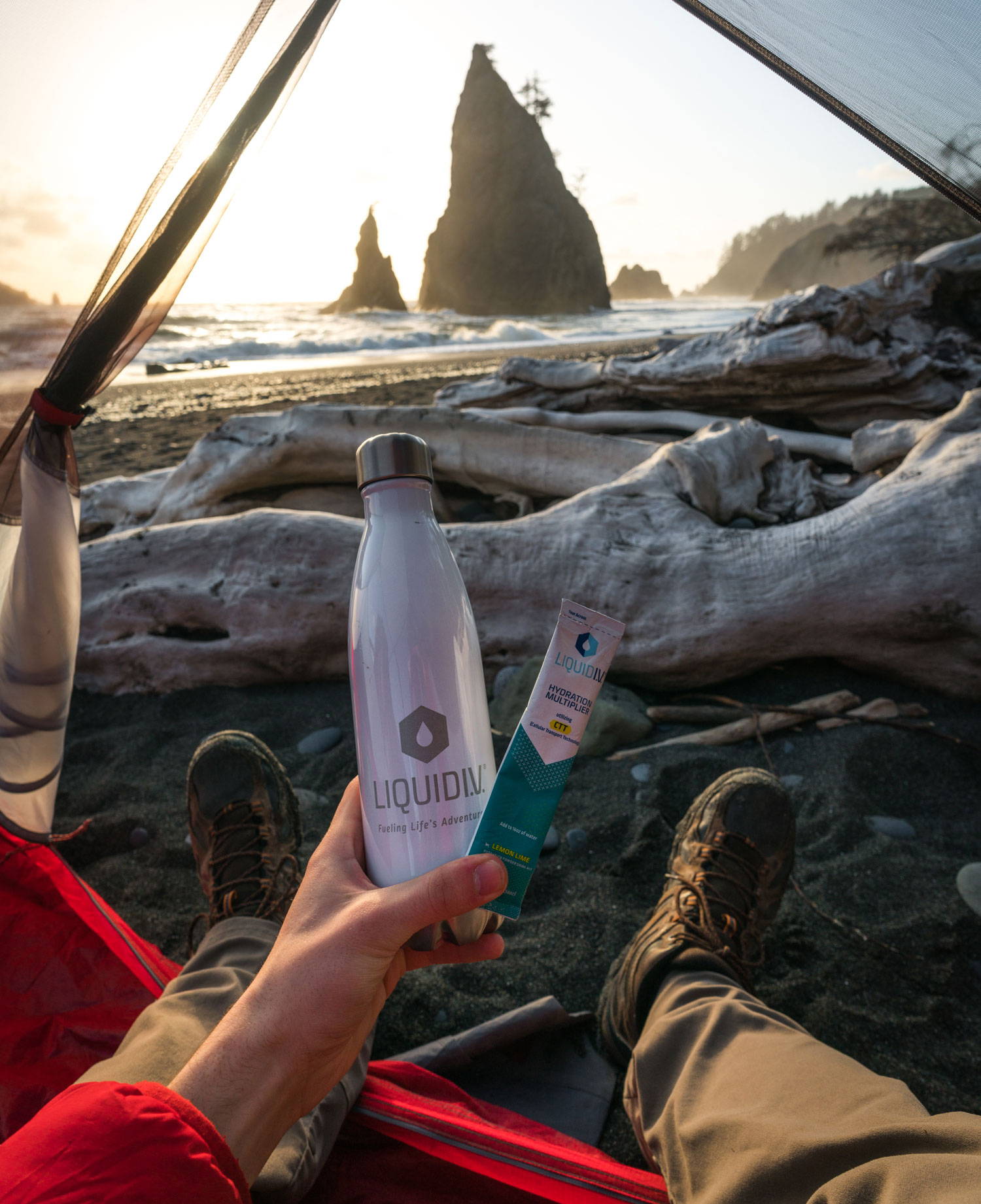 Place your water bottles upside down. For the brave winter campers amongst us, keeping your water bottles or hydration packs upside down can help to prevent them freezing around the mouth.
Bury your bottles in snow. Contrary to what most campers might think, snow is an excellent insulator, and can actually help keep your bottles relatively safe from freezing overnight. Just make sure they're completely covered, and don't forget to mark where they are in the morning.
Use wide mouth bladders or bottles. If you're planning on going out for a multi-day winter trek, it's advisable to pack only bladders or bottles with wide mouths, to prevent ice build up that could potentially block your entire bottle.
Sleep with your water in your sleeping bag. Assuming you're camping, keeping your water bottle in your sleeping bag is a foolproof way to maintain your liquid's consistency. It's also convenient for maintaining your hydration throughout the night.
Ultimately, when it comes to figuring out how to keep your water from freezing, it's critical to take into account where and when you're planning to venture out into the cold, and to ensure you have a back-up plan should your liquids start to freeze. As always, if you're in doubt on how to stay hydrated in the cold, add some Liquid I.V. into your pack for a quick and reliable solution to your every hydration need!