How Much Water Should a Dog Drink? And Other Hydration Tips for Your Furry Friends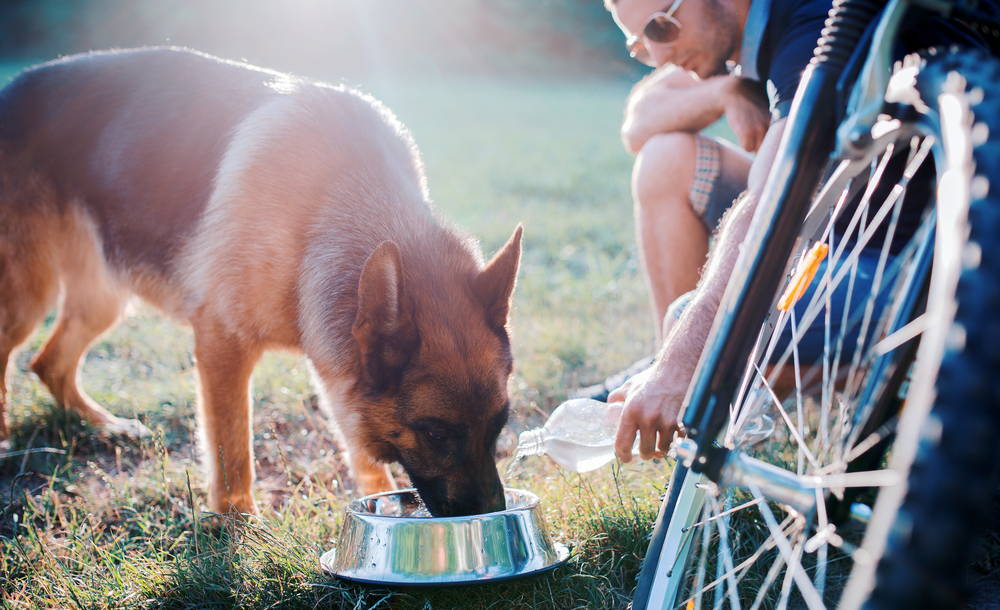 Here at Liquid I.V., we live and breathe hydration wisdom. While there are a lot of ways we can achieve the perfect balance of hydration on an individual basis, we don't often think of how much those around us might need to hydrate, particularly in the summer months.
Along with the signs of dehydration in kids, we've received a lot of comments on the value of hydration products for pets, and we're here to provide answers. Figuring out how you can help everyone in your household (dogs included) stay hydrated should be a priority, so we've created this quick Q&A to address your top concerns.
First Things First: How much water should a dog drink? Cats? Lizards? Birds?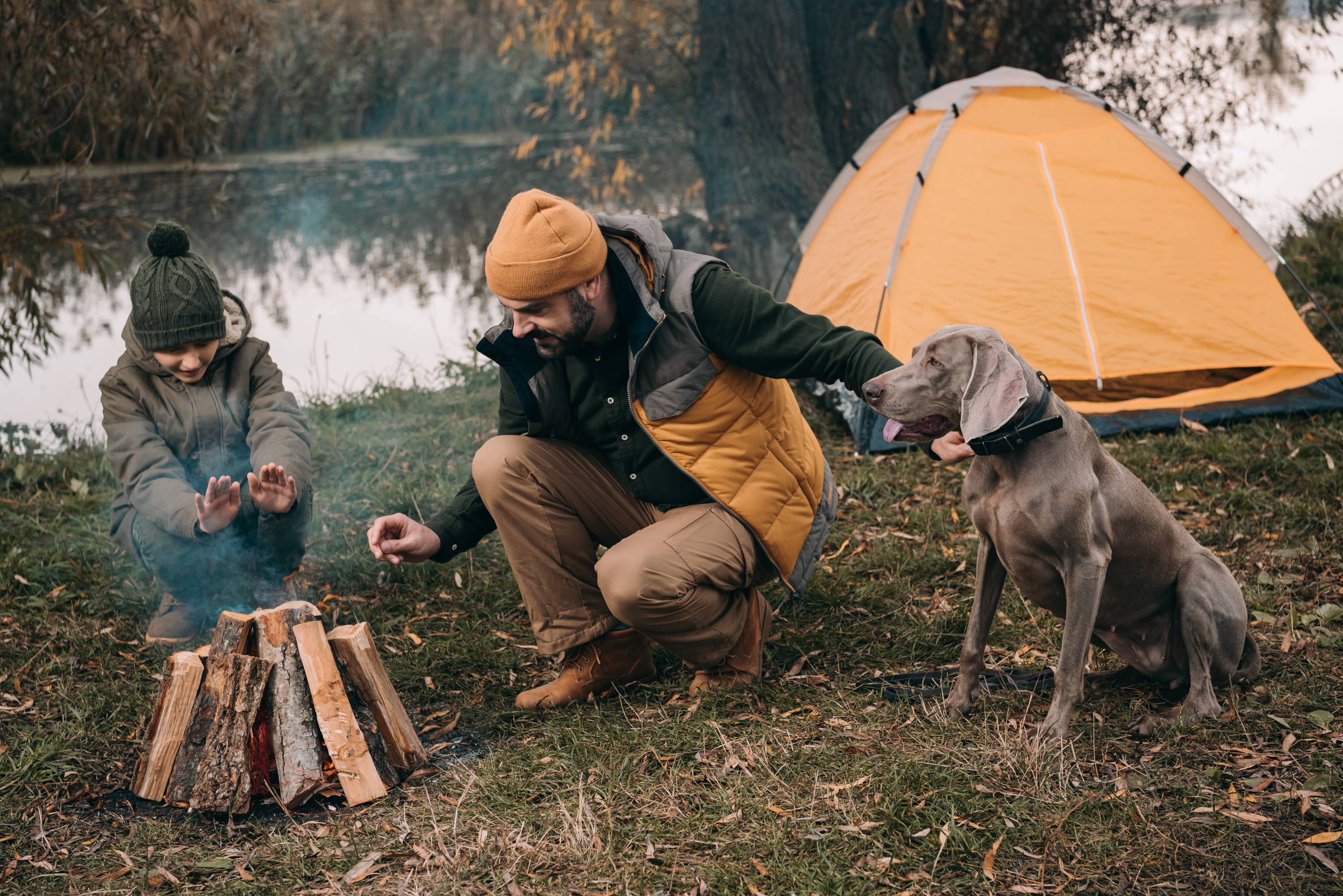 These are all valid questions. If we could create a chart for every pet on the planet, we would (believe us), but all pets are different. That said, traditional recommendations for a dog come in somewhere between .5 ounces and 1 ounce of water per pound, so if your dog is 60 pounds, you'll want to stick somewhere between 30 and 60 ounces per day. That far outweighs the cat's recommended fluid intake, so be sure not to mix up the water bowls. Cats usually require somewhere in the neighborhood of 4 ounces per 5 pounds of body weight, so a 15-pound cat should drink something close to 12 ounces total.
For lizards, hamsters, and other pet varieties, it's important to do you research prior to buying and caring for your pet. That said, because most other pets are not bound to leave the house like cats and dogs might, maintaining smaller animals' hydration levels will often be much easier.
How Much Water Should a Dog Drink...with Liquid IV?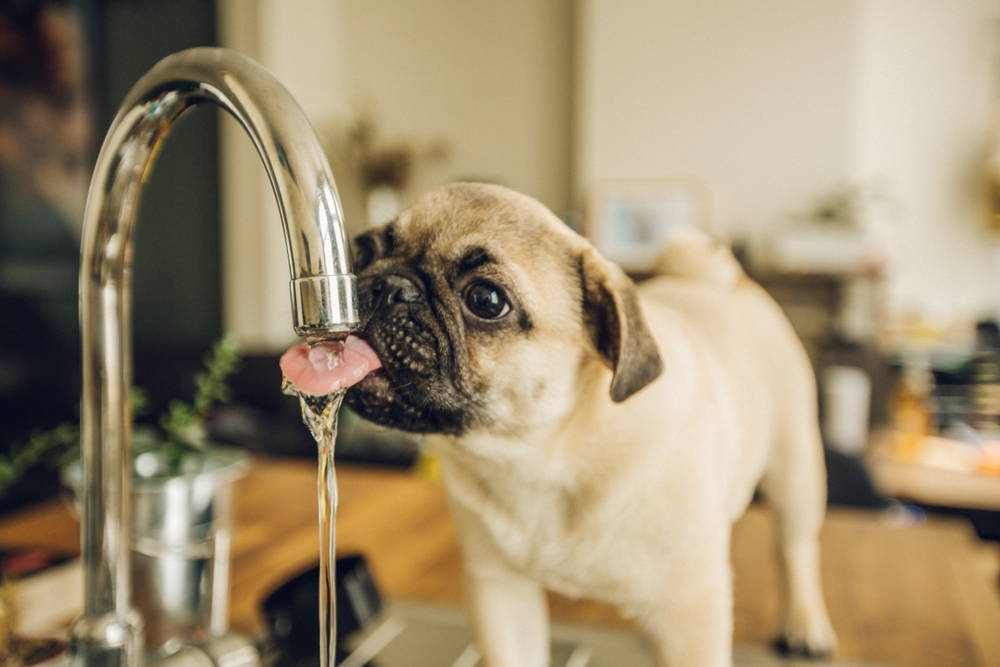 If you're anything like us, you're always looking for the quickest, most efficient way to keep your body healthy and hydrated. This rule applies to pets too, albeit with a different set of rules than it does with humans. If you've been tempted to give your pet a dose of electrolytes, you're not alone. Particularly with dogs, humans are prone to believe that the same things that nourish us will benefit a pet, but that's not always the case.
Modern research suggests that while dogs can overheat, they don't sweat in the same way humans do, which means that sodium loss during the sweating process is kept at a minimum, reducing the need for an electrolyte replacement along with regular water. Liquid I.V.'s rehydration solution is based on a particular biological process involving sodium, glucose, and water, and although it might not hurt a dog to slurp up a few drops of the tasty solution, it won't help an animal in the same way it helps us humans, unless your pup is severely dehydrated. So, if you're out on the trail, consider keeping your precious Liquid I.V. to yourself, and offering your faithful hiking pup a bowl of plain old H2O instead.
How Much Water Should a Dog Drink If They're Dehydrated?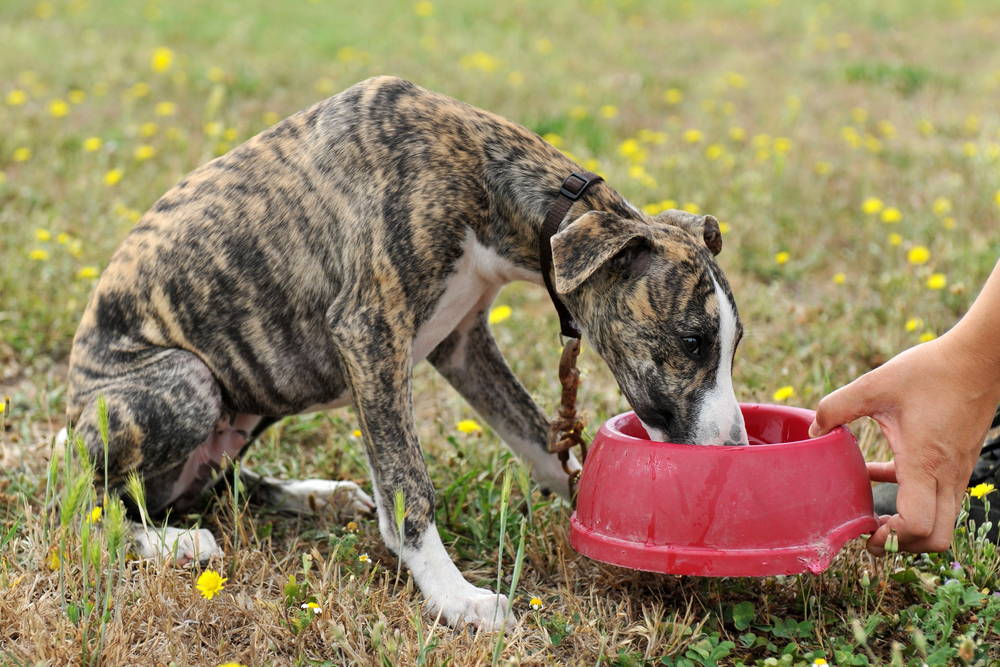 All that said, if your dog is dehydrated, it might be a good idea to offer a little bit of water combined with electrolytes. While it's not recommended to feed your furry friend an entire bottle's worth of solution, the glucose and sodium in an electrolyte powder like Liquid I.V. can help to kickstart the rehydration process.
If your dog is exhibiting signs of dehydration (excessive panting, dry mouth and nose, sluggishness, lack of skin elasticity), treat them as you would a child or friend suffering from the same condition. Try to find a cool area, and start by offering your pup a bowl of water. If they begin drinking, monitor their condition and track how much they drink, and consider the benefits of taking your dog to the veterinarian to make sure they've fully recovered. If your dog (or any type of pet, for that matter) refuses to drink, try offering them an ice cube to lick. If they stop drinking altogether, take them to the vet right away.
Overall, it's well worth the investment to always carry a portable dog bowl with you, whether in your car, your daypack, or your work bag. You never know when it might come in handy on a post-work walk or an all-day mountain adventure! And always keep an eye out for the symptoms of dehydration, whether its dehydration in kids, parents, or your furry friends!
Have any personal strategies for keeping your pets hydrated? Let us know in the comments below!