The Campground Survival Kit: What to Bring in Case the Music Festival Catches Fyre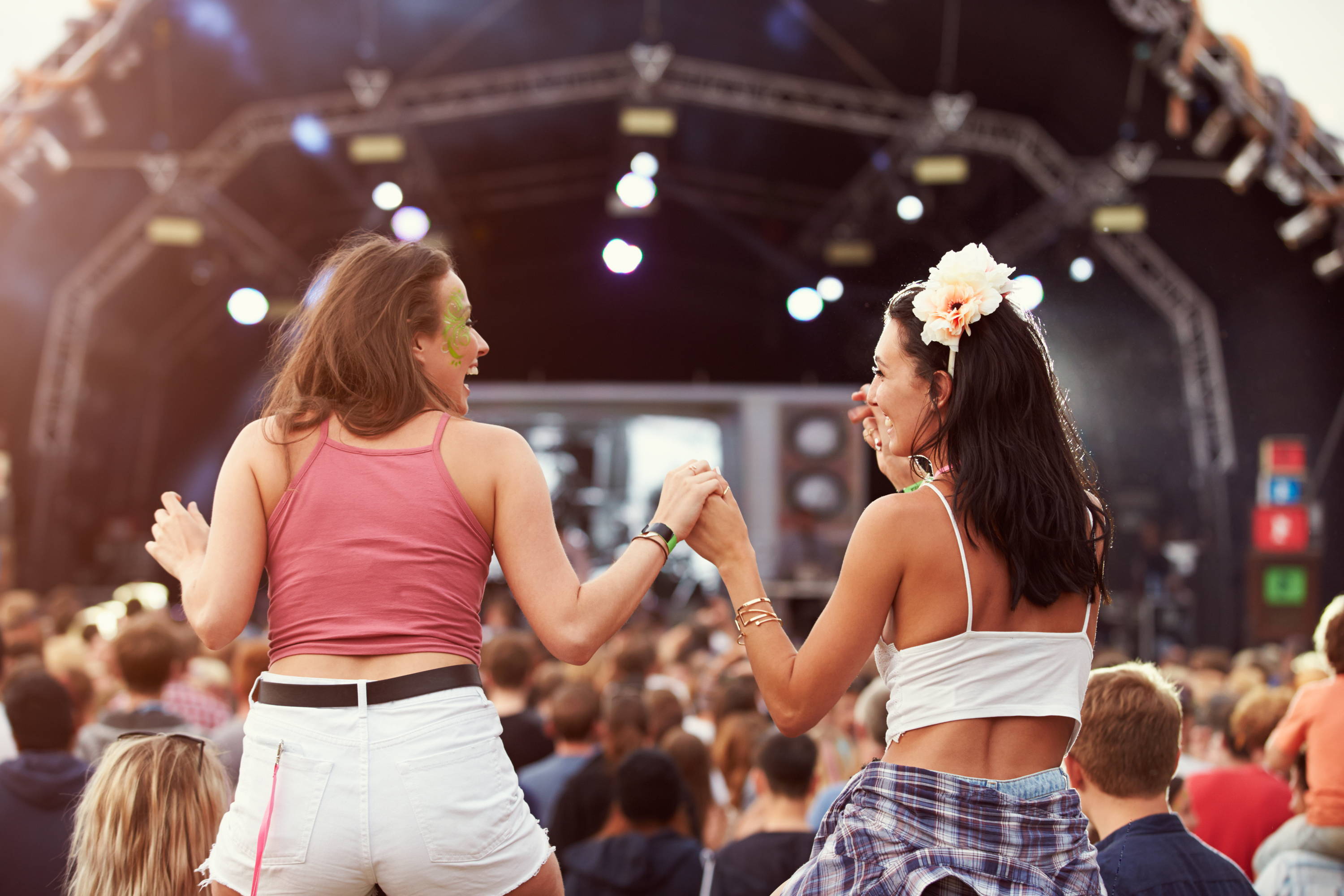 In case you've been living in under a rock, Netflix and Hulu BOTH came out with documentaries about the infamous Fyre Festival in one week, effectively commencing the Streaming Wars of 2019. If you've seen one or both, you may be eyeing your upcoming music festival tickets with suspicion. You signed up for a fun getaway, not a reenactment of Lord of the Flies! But don't let Billy McFarland's antics ruin your excitement—just prepare! Below, find 10 items to bring in your carry-on…just in case.
Ponchos for Protection
Remember how horrified you were during the scene where it torrentially rained just hours before Fyre Festival attendees were set to arrive? We do too, and it's still stressing us out. The weather is unpredictable, but bringing along a fold-up, disposable poncho can keep you happy and dry.
Slather on the 'Screen
Who knows how long Fyre Festival-goers were left standing on the beach waiting for their tents? We bet there was a whole lotta sunburn that day. In case of a mix-up in your tent accommodations, pack along some sunscreen to protect your skin from damage.
High-Protein Snacks for Survival
We're talkin' trail mix, beef jerky sticks, and granola bars. If the food runs out (or was never there to begin with), you'll want a store of high-protein goodies to keep you energized until the first flight home.
The Essential Phone Charging Hub
The worst thing about being stranded at a festival when all hell breaks loose is not having anywhere to charge your phone. A portable charging hub is a must for festival season—how are you going to live-Tweet all the mayhem if your phone's dead?
Water Bottle & Liquid I.V. for Hydration Insurance
Aside from personal dignity, hydration is the first thing to go when thousands of people are drinking alcohol outdoors. Just in case the water truck never shows up, bring along a water bottle and some Liquid I.V. Hydration Multiplier. One stick in 16 ounces of water can hydrate you 2-3x better than water alone. It's the perfect festival hydration hack.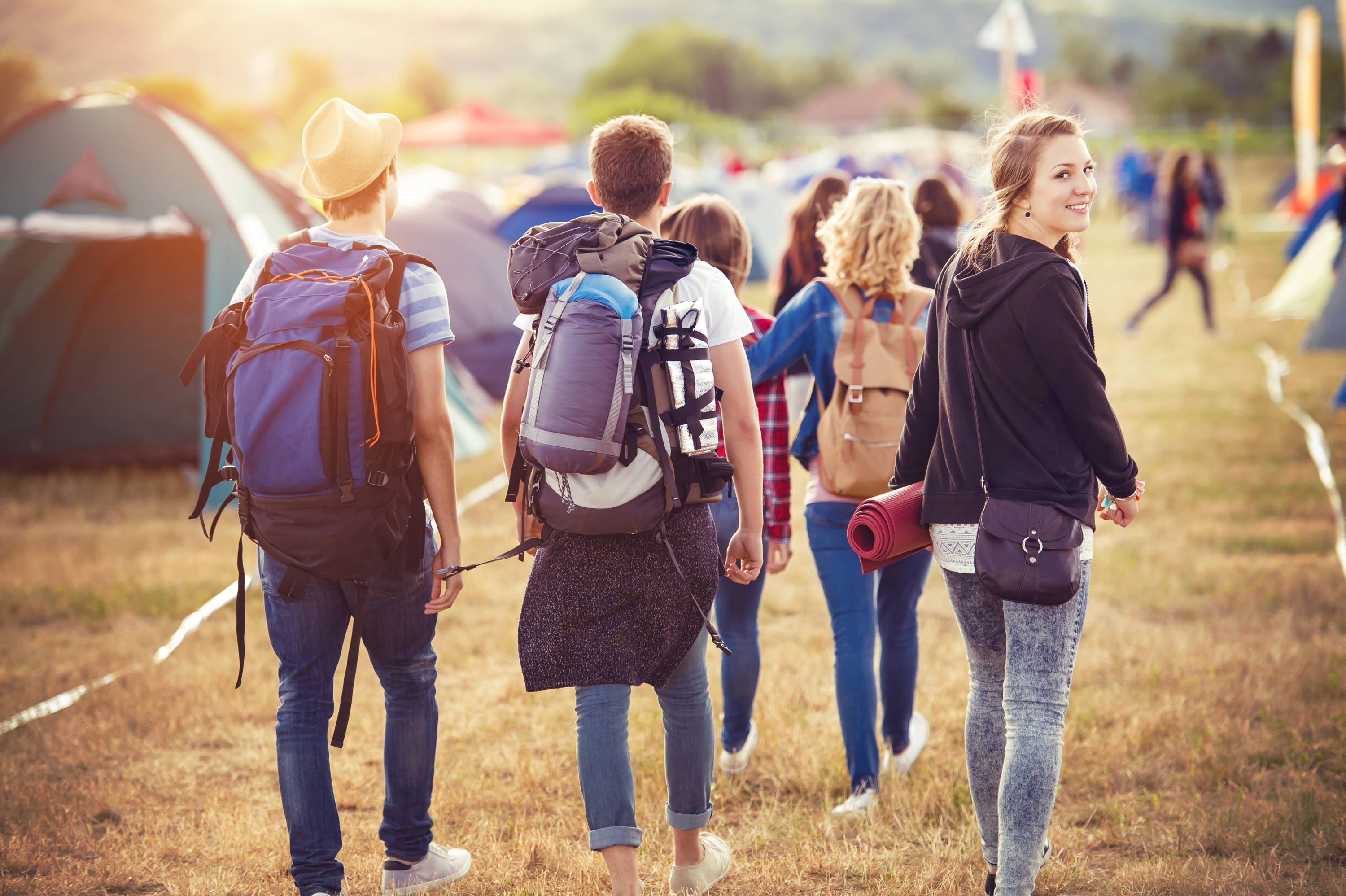 Band-Aids for Bumps in the Night
Cuts and bruises are inevitable in the dog-eat-dog world of grossly-sabotaged music festivals. Between the confused crowds, the looting, and the disorganized campgrounds, you may even want to bring your own First Aid kit. At the very least, be sure to pack some Band-Aids in case you trip over a half-assembled FEMA tent.
Body Wipes for Dry Showers
Even at well-organized festivals, showers can be an uncommon luxury. For those days when you can't bear to brave the shower line, bring along some body wipes for a convenient wash.
Headache Relief
Whether your head is pounding from alcohol and loud music, or because you haven't had access to food or water in 24 hours, a pain reliever can definitely come in handy. Keep some in your purse or carry-on—you never know what might happen to your luggage.
Light the Way
You heard the festivalgoers—when the sun goes down, the savagery begins. Make sure you can see who's raiding your tent by bringing a flashlight and extra batteries.
The Perfect Portable Fan
If convenience goes out the window in favor of survival, it'll be a relief to have something to make you a little more comfortable. Bring along a portable fan for those hot afternoons under the sun. You'll be the most popular kid on the campground!
With this kit in tow, you'll be well prepared if your event turns out to be the biggest scam in music festival history! In all seriousness, even in the most perfectly-executed festivals, water lines are long and alcohol tends to flow freely. Bring along a few sticks of Hydration Multiplier to keep you dancing 'til the sun comes up. Enjoy, and stay safe, LIV fam!
Have a question about Liquid I.V.? Want to let us know what's in your music festival survival kit? Let us know in the comments below!
Written by: Samantha Colicchio, Liquid I.V. Brand Storyteller