Cheer Up! How to Reset Your Day When You're in a Bad Mood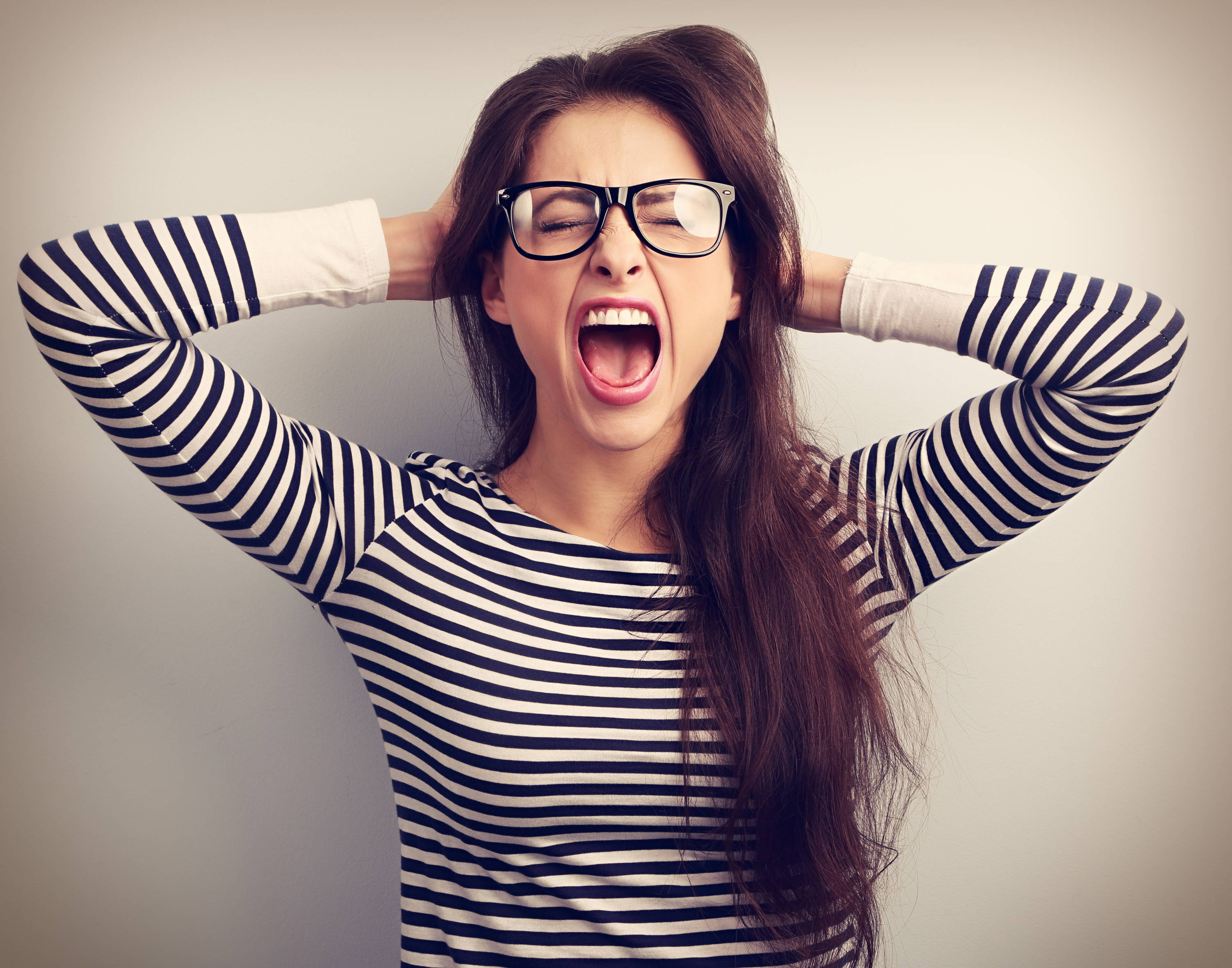 Having one of those days when everything that crosses your path seems like a personal attack? When your commute seems too long, the fluorescent office lights too bright, your co-worker's voice too high-pitched? You, my friend, may be in a bad mood. We all get cranky from time to time, but bad moods aren't simply events we need to ride out—they're usually caused by something, and there are concrete steps we can take to help the foul mood along on its not-so-merry way. Below, find the perfect action plan for pressing the reset button, even in the middle of your workday.
Step 1: Eat Up and Eat Well
Hangry? Often, the culprit for a bad mood is low blood sugar—the result of not eating, or just not eating enough. It can be easy to skip meals, especially if you're super busy, but if you're becoming increasingly intolerant of your boss's gum-chewing habit or constantly honking your horn in traffic, maybe it's time to pause for a snack break.
But be careful: certain foods can actually affect your mood negatively. According to University Health News, results of a gluten study showed that, "gluten ingestion was associated with significantly higher depression symptoms compared to a placebo." Meaning gluten could be giving you the blues—big time. Too much sugar can also cause a crash, with its inevitable grouchiness and irritability, and processed foods have also been linked to mood instability. If you notice your mood takes a turn for the worst after lunch, take a look at what you're eating— that ham sandwich on whole wheat may be the culprit.
Step 2: Go Inward
Meditation: no one wants to try it, everyone's really happy when they do. If the world is getting on your last nerve, head to your car or an unoccupied office for some quality reflection time. There are lots of ways to meditate, but perhaps the simplest is to sit in a comfortable upright position, close your eyes, and pay attention to your breathing. Daily meditation can put everything in perspective, making your worries seem smaller and life much more peaceful. Get your Zen on for just ten minutes, and you may find your bad mood has floated off into the ether.
Step 3: Check Your Hydration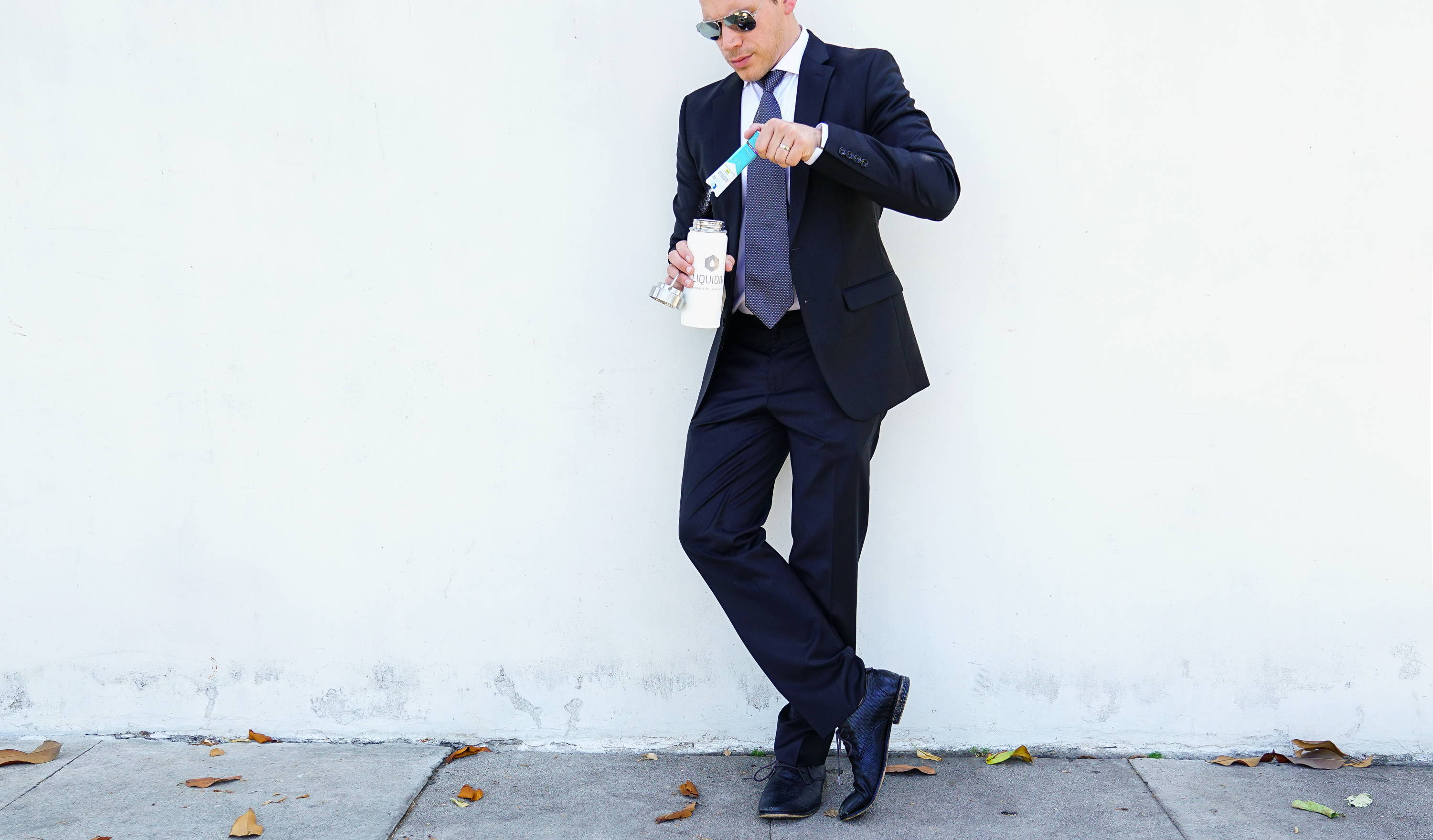 Dehydration can cause anxiety, irritability, and a general sense that all is not well. According to the Huffington Post, "Researchers from the University of Connecticut's Human Performance Laboratory found that even mild dehydration alters a person's mood, energy levels and mental function." If you need a do-over on your day, drinking water is the way to go. If you have trouble guzzling the recommended 8 glasses a day, one stick of Liquid I.V. in water can help you hydrate with less. Aptly named "Hydration Multiplier", the electrolyte powder is poured into a glass of water, where it dissolves to make a solution that can pull water into your bloodstream 2-3 times faster and more efficiently than water alone. It's a super quick pick-me-up that can turn your day around in minutes.
Step 4: Write it Out
Bad moods don't pop up out of the blue. Often, they're triggered by excess stress, anger, discomfort, or other unpleasant emotions. Most of the time, however, we don't really know what's bugging us. A great tool for identifying the root of the problem is free-writing. Take a pen and paper (those the things we used to use before the Internet took over the world), and write whatever comes to mind. Consider this a purge of everything that's bothering you—nothing is too trivial to write down. It can be a relief to identify the cause of the negativity. Once it's at the surface, it's much easier to put it in perspective and move on with your day.
Step 5: Stop Thinking so Much!
Sometimes, it's all in your head. When your thoughts turn negative and you need a break from your brain, refocusing can be just the ticket. Read an article about someone who lives in a very different culture, listen to your favorite song, take an exercise break, call a friend, Google pictures of your favorite paintings—do what you have to do to stop thinking about the problem. Directing your energy outside of yourself can give you a burst of positivity when you just can't seem to get out of your funk. If all else fails, just watch a video of a cat trying to get into a shoebox.
Ultimately, shrugging off your bad mood is all about taking care of yourself. Whether your body or mind need some love, these 5 tips are guaranteed to turn your day around. Try one or more and let us know how they work in the comments below. Good luck!
Want to prep for the next time your bad mood strikes? Order some Liquid I.V. and get ready for happiness overload!
Written by: Samantha Colicchio, Liquid I.V. Brand Storyteller